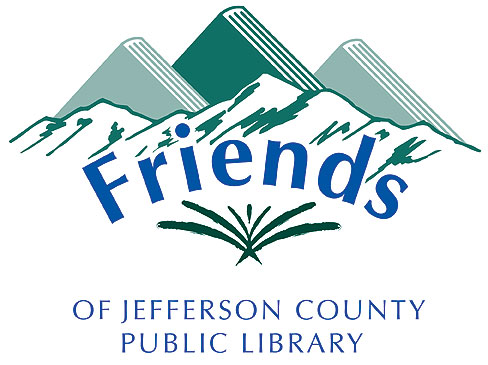 At Jefferson County Library Foundation (JCLF), our goal is to support the Jefferson County Public Library (JCPL) resources, programs and services to further benefit our local community.
And if you are interested in learning how to support our initiatives, consider becoming a Friend of Jefferson County Libraries!
Friends value our Library and lend their voices, time and resources to support our public library system through advocacy and fundraising. Individuals and families in the Friends membership program believe that the Library is the heart of our community, and that each Friend can help amplify that steady and resounding heartbeat.
Read about some great benefits to becoming a "Friend" listed below!
Have an Impact . . . While Having Fun!
When you become a Friend, you have the opportunity to volunteer your time and talent while helping us fundraise for a variety of great educational programs in your local community. In 2017, our Friends and volunteers helped JCLF raise over $200,000! These funds help support many Public Library programs, including: Summer Reading, Early Childhood Literacy and STEM/STEAM programs.
You might also be influential through lending us a hand at the Friends' Gift and Book Shop in Lakewood, advocate on behalf of the library, promote the library among others in your community, provide leadership via the Friends' Council, or assist with our book sales such as our Whale of a Used Book Sale!
Discounts!
As a Friend of JCPL, you not only can receive a 10% discount at the Friends' Gift and Book Shop, but you'll also receive 50% off on Saturdays at both Whale Sales!
To top it off, you'll even have access to Friends' Preview Night at our Whale of a Used Book Sale — only given to Friends of JCPL!
Other Benefits
Our Friends receive print and e-newsletters to stay up-to-date on the latest information about JCPL and JCLF. Additionally, they receive invitations to Friends-only events!
Become a Friend Today!
Join over 900 other Friends of JCPL and have an impact on your community! Membership levels start at $15/year for an individual up to $500/year for a Conservator. Learn more about the membership or sign up online through our website today!
https://jeffclf.org/wp-content/uploads/2015/10/Friends_Logo-488px.jpg
365
488
Margaret Rode
https://jeffclf.org/wp-content/uploads/2022/02/FN_logo_2022_Website_final_295X64.png
Margaret Rode
2018-05-24 15:11:57
2018-05-21 15:12:28
Top Benefits of Becoming a Friend of Jefferson County Libraries