Donate your books to the Jefferson County Library Foundation and support the programs and services of the Foundation and the Jefferson County Public Library! Our warehouse is open to receive donations Monday – Tuesday from 9:00 a.m. – 4:00 p.m. Books must be in boxes (up to six boxes per vehicle only). We cannot accept donations brought in bags.
Large volume donations (1 – 6 boxes of books per vehicle only)
You can make large volume donations of books and media directly at the Jefferson County Library Foundation warehouse Monday-Tuesday, 9:00 am – 4:00 pm, where you'll find grateful staff and helpful volunteers ready to assist you with unloading. We will not accept donations that are not boxed.
Please call us at 303-403-5075 in advance if you have more than six boxes of books, as we will need to confirm whether we have the space to accept your donation.
Need help getting your books to us?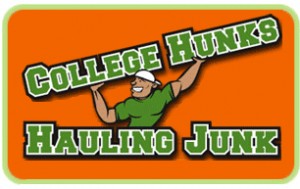 Unfortunately, we are unable to offer a pick up service for large donations. If you need assistance in getting your books to us, we recommend College Hunks Moving & Hauling, an organization offering professional residential and commercial moving, junk removal, and donation pickup and delivery services. You can learn more about the organization here. Fees apply.
Find us at

Jefferson County Library Foundation
10790 W 50th Avenue, Suite 200
Wheat Ridge, CO 80033
303-403-5075
Donations accepted Monday – Tuesday, 9:00 am – 4:00 pm
Recording Your Donations for Tax Purposes
Use this form to itemize your contribution of used books and media to the Jefferson County Library Foundation. Items donated may be deductible for income tax purposes at their present "fair market value" as provided by law. The IRS tax code places the responsibility for estimating the fair market value on you, the donor.