DRUMMERS FROM BIG HEAD TODD, THE FRAY AND MARY CHAPIN CARPENTER: SPEAKEASY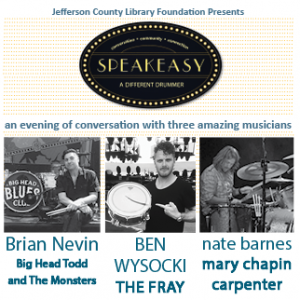 Come hang out with Brian Nevin (Big Head Todd), Ben Wysocki (The Fray) and Nate Barnes (Mary Chapin Carpenter) at Speakeasy: A Different Drummer, Thursday, March 30, at 6 p.m., at the Ship Rock Grille at Red Rocks Amphitheatre.
Not a lecture, but a conversation. This informal, happy-hour Q&A encourages connection through dialogue. So, bring your questions for our moderator, Neal Browne, former 9News anchor, reporter and JCLF board member. (You can also bring your memorabilia, as our guests will be available for 30 minutes after the program and sign and take selfies.)
Tickets are $10. Seating is limited, so get yours early!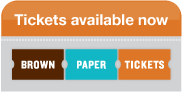 Our Sponsors and Partners:
We have a whole list of people to thank for making this happen, so get ready for some gratitude:
Sponsored by Drum City Guitar Land. Located in Wheat Ridge, Colorado, this store has been bringing music to Colorado since 1965.
Produced by fellow drummer and Colorado Music Ambassador, Shawn King (DeVotchKa)
Hosted by Denver Arts & Venues, managers of Red Rocks Amphitheatre
Our Partners in Promotion:
Who does it Benefit?
Proceeds from Speakeasy will benefit the Jefferson County Library Foundation. For more information, email Sarah Whelan: Sarah.Whelan@jeffcolibrary.org