"Authors in the Afternoon" Online Author Talk
Featuring Kathleen O'Neal Gear and W. Michael Gear
Friday, August 27  |  4:00 PM – 5:30 PM
We are glad that you are joining us for the first in the "Authors in the Afternoon" series as we proudly host best-selling authors and archaeologists W. Michael Gear and Kathleen O'Neal Gear. This dynamic husband-and-wife literary duo have over 17 million copies of their books in print world-wide, which have been translated into at least twenty-nine languages.
You will receive and email from Eventbrite on Wednesday, August 25, with logon instructions.  You will be able to log on the venue starting at 3:30 PM on August 27.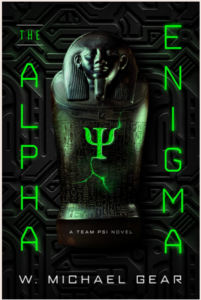 W. Michael Gear has published nearly two dozen novels under his own name, and he has co-authored another 37 with Kathleen. His recently released books include: Unreconciled, Flight of the Hawk: The Plains, Pariah, and Star Path. His latest sci-fi mystery, Alpha Enigma, will be available soon. Michael's amazing writing runs the gamut from historical, to prehistorical, to science fiction, to modern thrillers.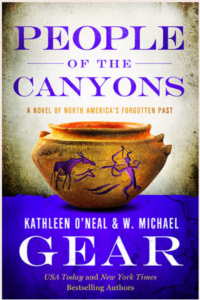 Kathleen O'Neal Gear has over 200 non-fiction publications in the fields of archaeology, history, and bison conservation, and she has authored or co-authored 47 international bestsellers. She has received numerous awards, both for her writing and for her work as an archaeologist. The U.S. Department of the Interior has twice awarded her a "Special Achievement Award" for outstanding management of America's cultural resources. Kathleen's most recent books include Cries from the Lost Island, Maze Master and People of the Canyons, which she co-authored with her husband. With the Spring 2021 publication of Ice Lion, the first book in Kathleen's much-anticipated cli-fi trilogy, she will have authored twelve novels under her own name.
"Authors in the Afternoon" ticketed special events spotlight popular regional authors who will not only provide in-person presentations and audience conversation, but will also be available to sign and sell their most recent publications.
Jefferson County Library Foundation is a 501(c)(3) nonprofit organization whose mission is to support and enrich the capabilities, resources and services of the Jefferson County Public Library through fundraising and advocacy efforts that benefit our diverse community.