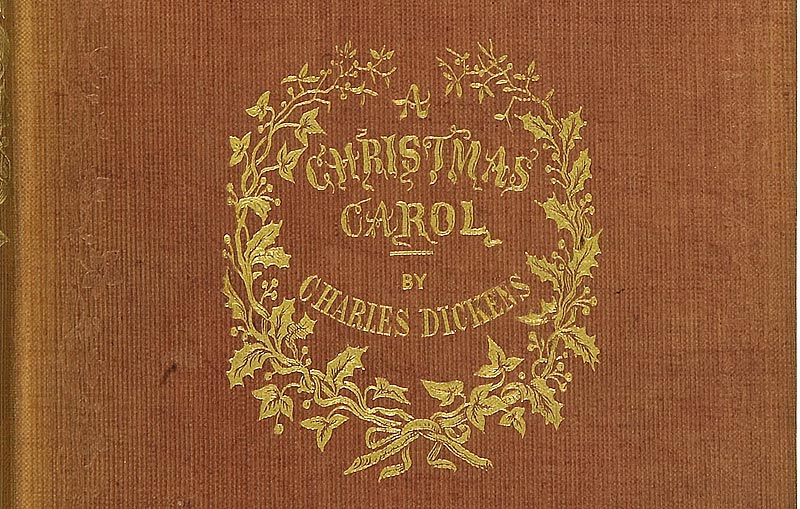 The end-of-year holidays are always the very busiest of times. For many of us, the season involves constant shopping, running from one party to another, making lists, writing cards, stamping envelopes, wrapping gifts and decorating the house. It can be extraordinarily fun, and yet incredibly stressful. I don't want to admit it, but even I—despite being surrounded by the season of joy—have given in to the Scrooge within and muttered a few Bah-Humbugs.
Dickens is the perfect antidote to the Bah-Humbug blues. A Christmas Carol reminds me that the season is not about the largest gifts, the free shipping or the grandest party; it is about generosity of spirit, compassion and kindness. The holidays are about appreciating what you have and sharing what you can others. This time of year is all about simple gestures and spreading good cheer.
When Charles Dickens wrote A Christmas Carol, it was to earn some extra money for himself, his wife and their four children (a fifth was on its way during the Christmas of 1843). He had more plans for the book than just sales. He wished for the book to be a gift—both inside and out. The author insisted upon an ornate binding and spine, a red and blue title page, a blue half-title page, and yellow endpapers, all of which drove the book's production expense up. He then insisted upon a sales price of just five schillings. This made the book affordable to the masses, who responded by snatching the book off the shelves. Though A Christmas Carol was hugely popular, it didn't earn much for Dickens and his family.
But the story continues to be a gift, generation after generation. With every winter holiday season, I am reminded of Dickens and his desire to share this particular work with the world—even by sacrificing his profits to reach the largest readership possible. It's almost as if he knew A Christmas Carol would invariably lift the spirits of weary souls.
Dickens understood the power of books, and year after year, his iconic story of Ebenezer Scrooge reminds us all to be charitable, caring and supportive of others. I hope you will join us for this year's Read Like the Dickens – A Rare & Novel Event, to help us celebrate and share happy holidays together, just as Dickens imagined.
https://jeffclf.org/wp-content/uploads/2015/10/Charles_Dickens-A_Christmas_Carol-Cloth-First_Edition_1843.jpg
509
800
Jo Schantz
https://jeffclf.org/wp-content/uploads/2022/02/FN_logo_2022_Website_final_295X64.png
Jo Schantz
2015-10-11 17:58:47
2015-10-22 01:50:37
Celebrating Charles Dickens