2022 Events and Fundraisers
Library Giving Day | April 6 | National Fundraising Event
#LibraryGivingDay is a one-day fundraising event with the goal of encouraging people who depend on and enjoy public libraries to donate to their individual library system. Your support goes toward the incredible programs, services and materials provided by your Jefferson County Public Library!
Schedule your #LibraryGivingDay donation today. Click here or visit http://coloradogives.org/LibGiveDay22.
2022 Friends Annual Meeting | April 22 | Wheat Ridge Rec Center
Our Friends of JCPL Annual Meeting will be held again at the Wheat Ridge Recreation Center in Wheat Ridge, CO. We're excited to announce that best-selling USA Today and #1 Denver Post author Carter Wilson will be our featured speaker.  Click here for more info and to purchase tickets.
Spring Whale Sale | June 2-5 | Jeffco Fairgrounds, Golden, CO
The Spring Whale of a Used Book Sale is one of our two annual mega sales.  The Whale Sales help us raise funds to support early literacy programs at Jefferson County Public Library.  Tens of thousands of books, CDs, DVDs, LPs, and rare/collectible items for sale in this much-anticipated community event.  Click here for more info.
Click here to go to the Whale Sale Volunteer Sign-Up.
"Books on Film" – Where the Crawdads Sing | July 22 | Colorado Mills Regal Cinema
Based on the bestselling novel by Delia Owens, this film is set in the marshlands of the south in the 1950s. Kya Clark, otherwise known as the Marsh Girl by the townspeople of Barkley Cove, is mysterious and wild. Abandoned by her family, Where the Crawdads Sing is a coming of age story of a young girl raised by the marshlands of the south in the 50's. After many years pass, the town hotshot is found dead and Kya, the Marsh Girl, is the prime suspect in his murder case.
Doors open at 6:00 PM | Movie begins at 6:30 PM
Admission price includes small fountain drink and small popcorn.
A portion of ticket price is tax-deductible.
BUY TICKETS NOW
Proceeds from this event will help support Jefferson County Library Foundation.
Volunteer Appreciation Picnic | July 29 | Wheat Ridge CO
We will honor our wonderful volunteers at with an enjoyable afternoon picnic in Wheat Ridge, CO with good friends, good food, and an enjoyable event honoring all that you do to make the Foundation's events and operations possible!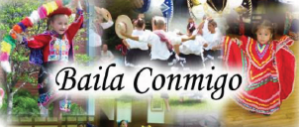 The event will feature a performance by dance troupe Baila Conmigo. The dance troupe is led by Ana Rojas-Artica, our Foundation's board president and incorporates unique and vibrant dances of Spanish and Latin influence, including Mexico, Peru, Argentina and more! The dancers' ages range from 3 to 27 years old and they have many years of experience performing for a wide range of audiences.
Shred-A-Thon and Book Drive | August 13 | Bank of Colorado Lakewood
Protect your private information, get rid of the paper clutter AND find new homes for your gently used books, CDs, DVDs and LPs on August 13 from 9AM – Noon!  Altitude Docushred will be providing secure shredding and we'll be accepting donations of books and media at Bank of Colorado | 275 Union Blvd. | Lakewood.
Suggested donation for shredding: $10 per box of documents.
Funds raised help us support literacy programs at Jefferson County Public Library.
Dine and Donate | September 20 | 240 Union Restaurant, Lakewood
This annual fundraiser is a delicious way to help us raise funds for your local Library! Every year, the award-winning 240 Union Creative Grille opens its doors to Library lovers and generously donates 25% of all food sales for the day!
Please join us all day for a relaxed and scrumptious dining experience!